Hands and Feet
As God blesses us, we are instructed to share those blessings, to live our faith by being God's Hands and Feet.  In Matthew 5:16 we read, " In the same way, let your light shine before men, that they may see your good deeds and praise your Father in heaven."  There are many great charities, great ministries that are meeting people's needs not just physically and practically, but often spiritually as well. Here are a few that we admire.


Compassion International is a Christian child advocacy ministry that releases children from spiritual, economic, social and physical poverty and enables them to become responsible, fulfilled Christian adults. They currently have reached 1 million children in 26 countries. www.compassion.com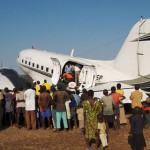 Samaritan's Purse operates worldwide as the address hunger, medical needs, disaster relief, clean water and their famous Operations Christmas Child to bless the world by meeting practical needs and witnessing for God's glory. Their greatest gift is often spreading the Good News of Jesus Christ so people worldwide can discover a relationship with the living God and receive the free gift of eternal life through Jesus Christ.


Sheridan House honoring Christ by serves families and children through intervention, residential programs and outreach. www.sheridanhouse.org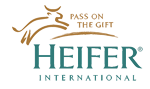 Heifer International partners with local communities around the world to offer hope and sustainable development, especially solutions to hunger.   www.heifer.org